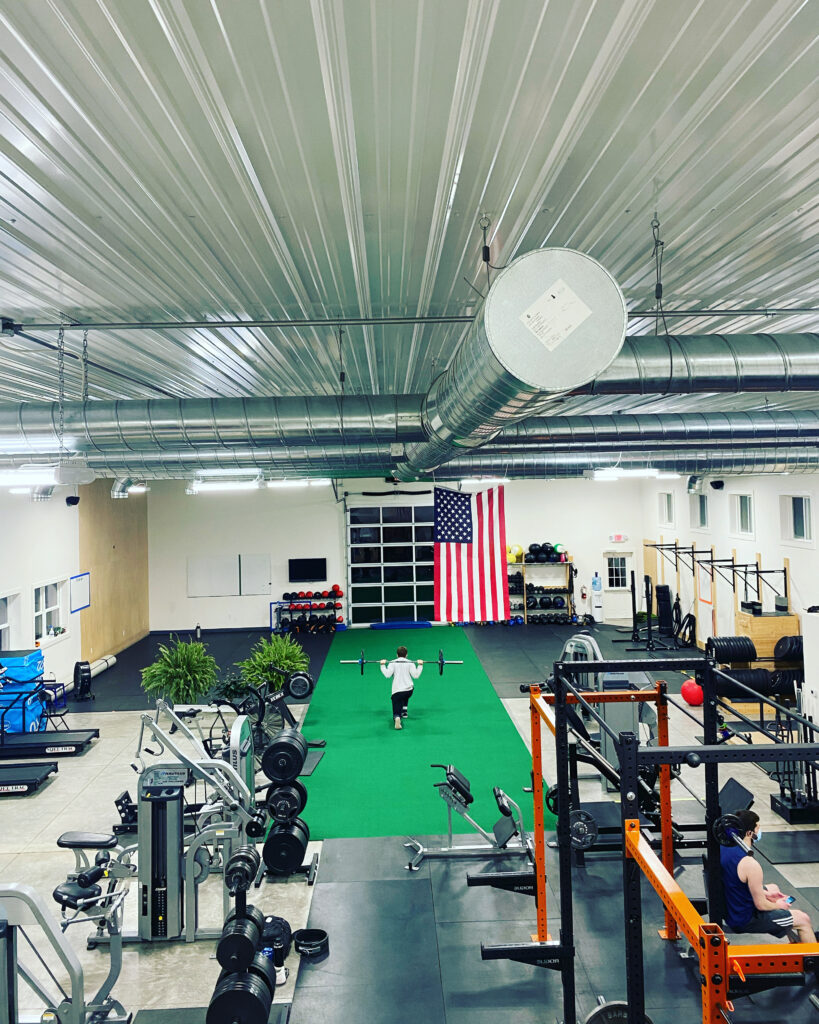 Ready for Free-Weights?
Here at KS Fitness you will find barbells, dumbbells, kettlebells and more. We offer racks and a Rogue Fitness rig for squatting and bench presses, as well as deadlift platforms that can be used for Olympic Lifting.
Open Space
We also feature an open area in the rear of the gym that can be used for all types of fitness. We love to see all the different modalities in the fitness world, and welcome them all in our space! Here you will also find our pull-up bars, slam balls, medicine balls and kettlebells. The glass garage door illuminates the space and keeps you feeling connected to the outside world.
Cardio and Outdoors
Upstairs you will find our spin bikes, rower, upright bike, air bike and elliptical. We are more centered towards lifting, but do also have our long trail outside for those looking to get a run in. You won't find that at a gym anywhere else, especially with the ferns you will run through, and the creek that babbles over the rocks as you run past.
Need to get ready for a mud run? We got you. Want to jump over some fallen trees or just stare off into a babbling creek located on the property? Stare away and get connected to nature.
22 acres await you out our back door.
---
Membership Options
---
$40/Month Student Membership- Auto Debit each month until canceled.
$45/ Monthly Membership-Auto Debit each month until canceled.
$50/ One Month Only Membership. Non-Renewing.
Both memberships include our FOB Access 5a-9:30p. If under 18, must have parent consent form signed.